A Terms and Conditions is a contract that spells out exactly what the legal relationship is between the store and the customer. The agreement should be easy to understand and readily accessible.
I.AM.RETAILER helps you to display terms & conditions by a simple method. Are you excited to see how? then
Let's take a tour by exploring the setup of Terms & conditions.


Log in to your admin panel and go to
Admin > Catalog >Information >Terms & Condition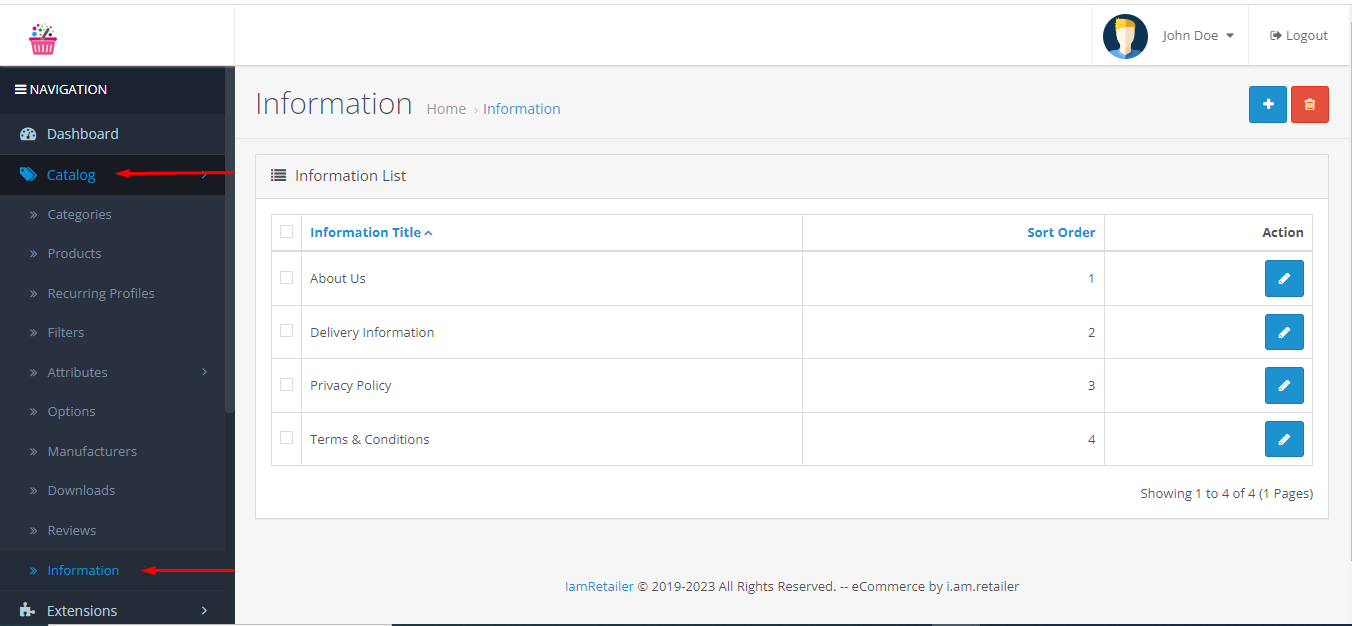 Your "Terms & Conditions" list is already readily available for editing so there is no need to create a new one
Just Click the Edit button.

Description: Text your description and it helps To protect your website, company, and customers, you need to state your terms of use in clear, simple, and easily understood language

Meta Tag Title: The title meta tag of a given type of page are usually displayed whenever that page appears in search engine results.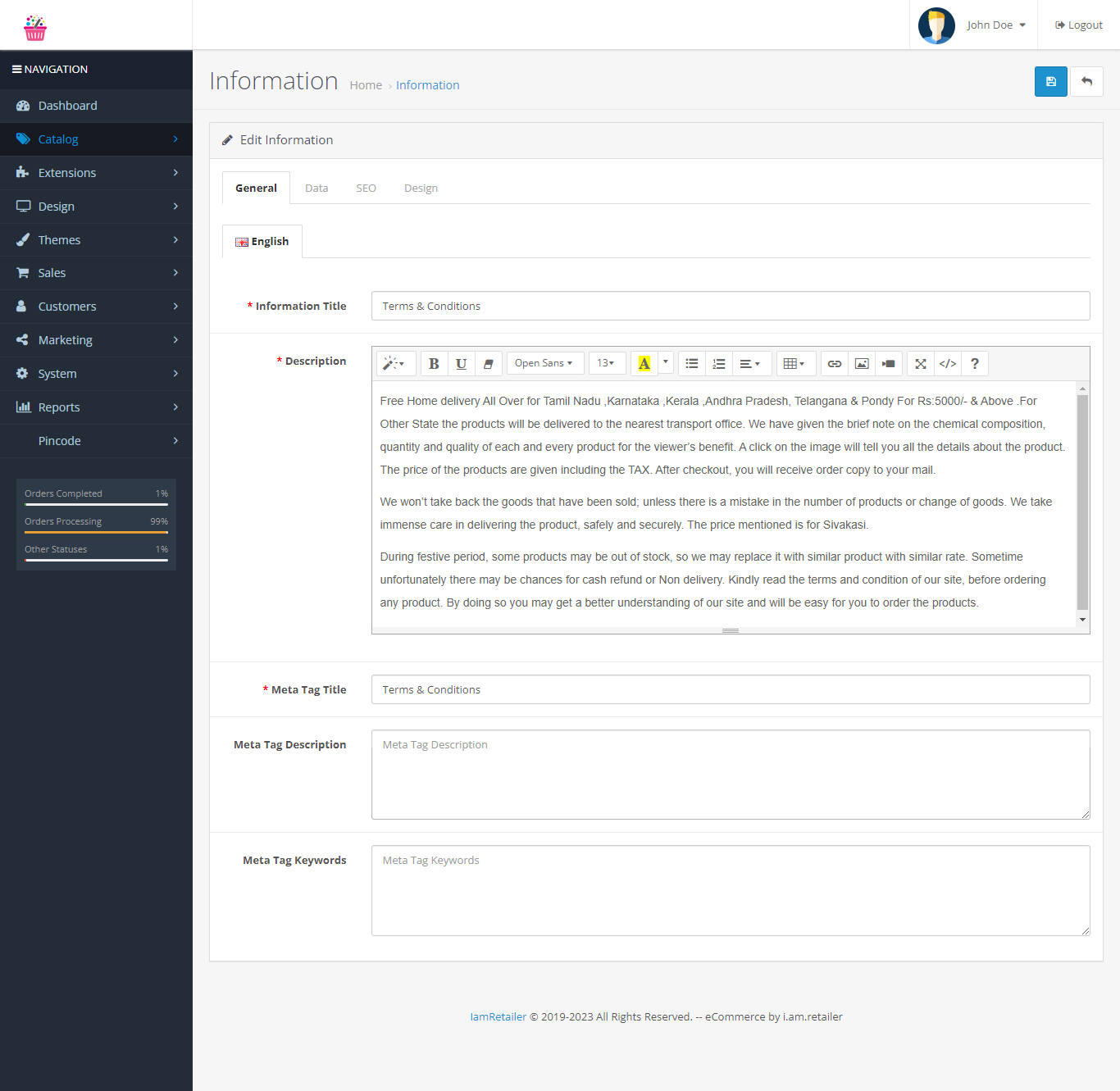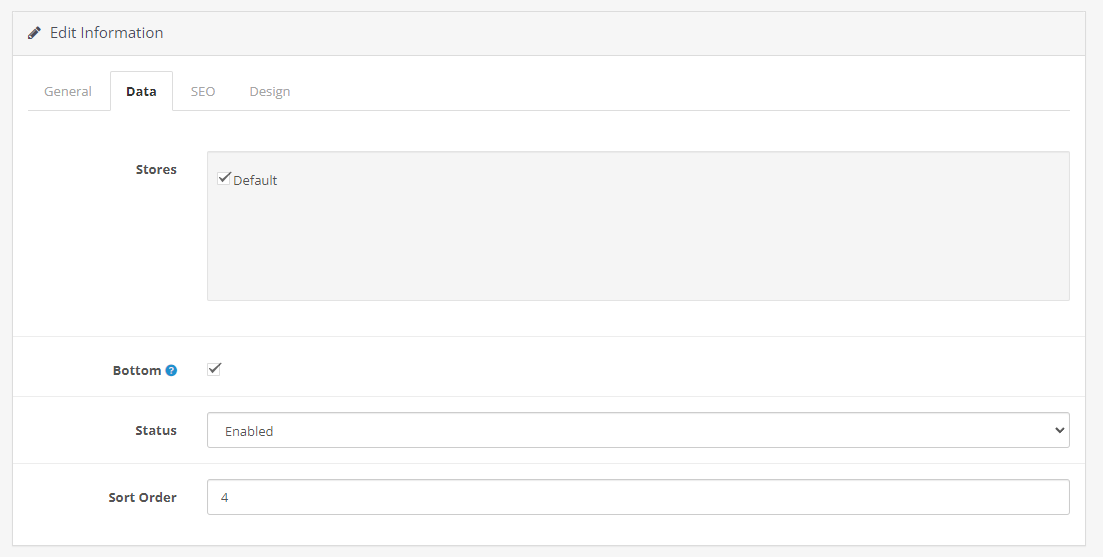 Status: To change the status "Enabled".

Bottom: Click this, that you want to show this at the end of the store page.
Finally, check that all the mandatory (*) are filled and pressing the 'Save' button in the upper right corner will save the information.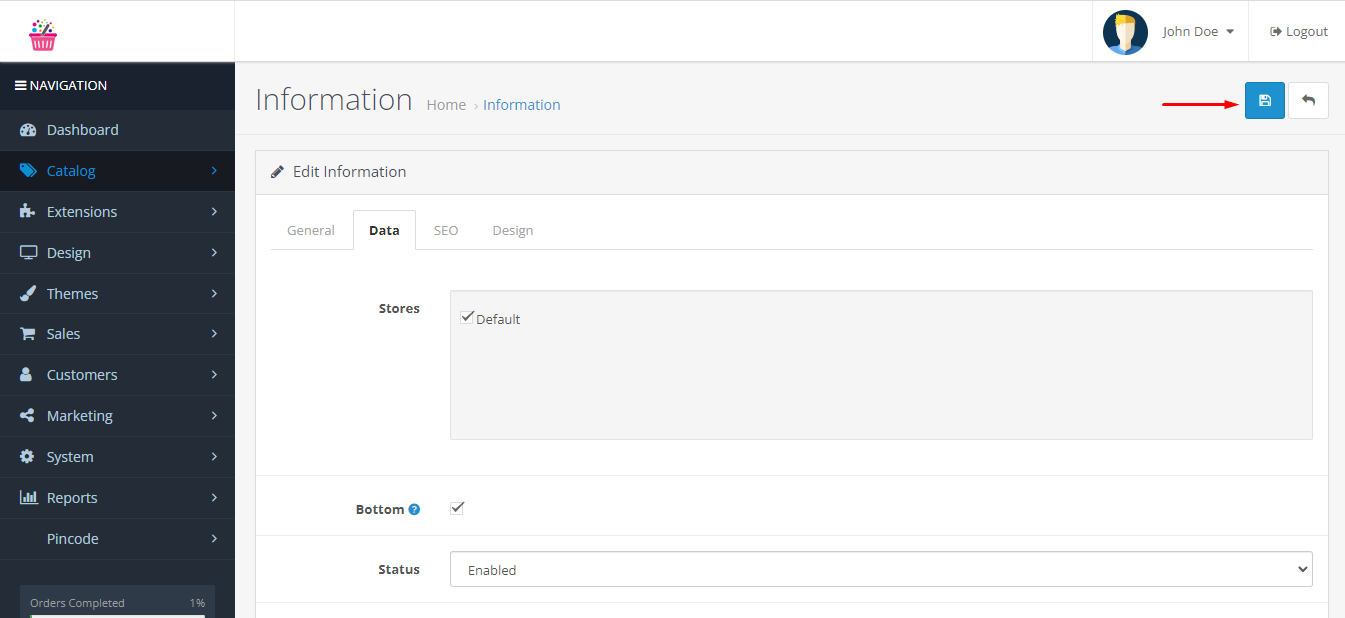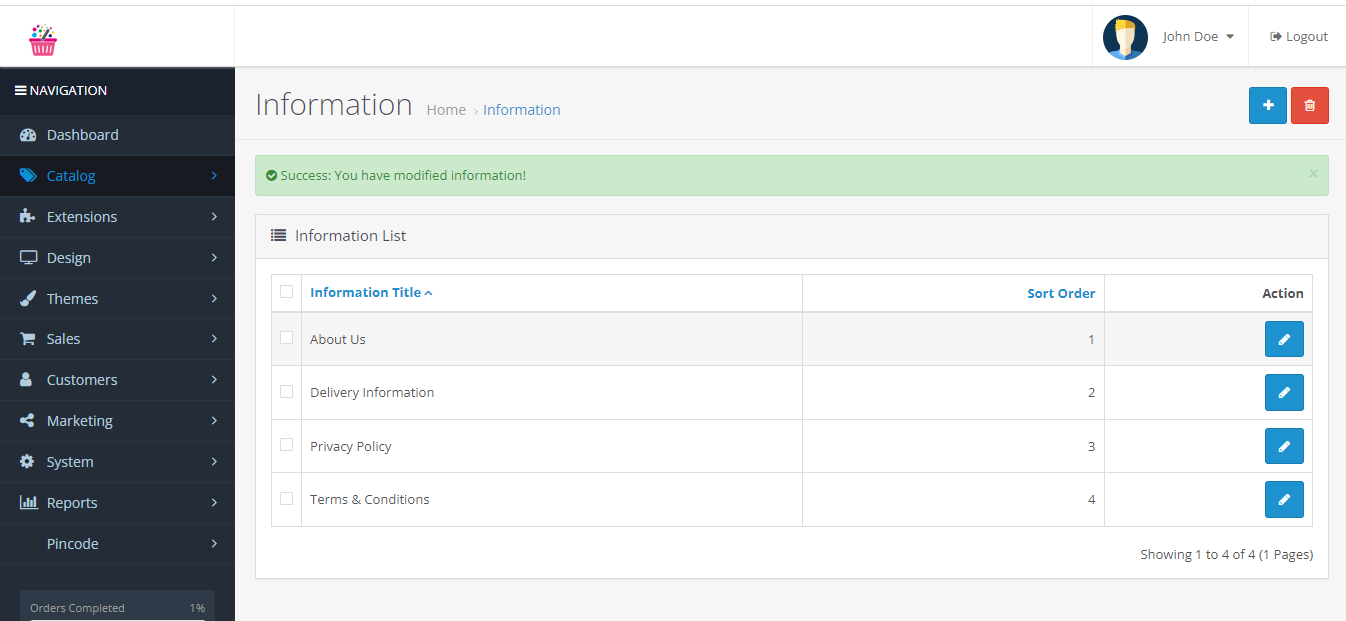 Congratulations !!! Now your store Terms & condition is enabled for your customer, which will help your customers make informed decisions before they make a purchase.