How to add/edit manufacturers and it uses
The Manufacturer is used to categorize your products by the manufacturer.


This can be accessed under
Catalog > Manufacturers.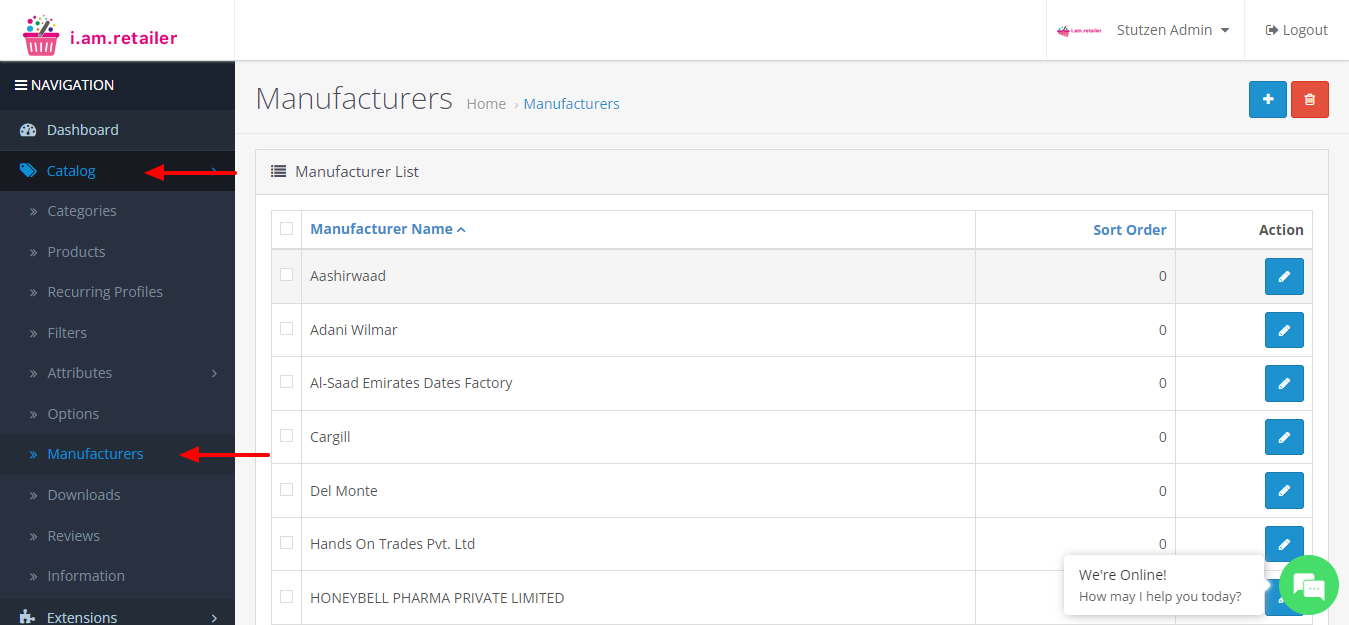 The manufacturer can be deleted, and new manufacturer information can be added in its place. The manufacturer information should be created before products are added, so the manufacturer category can be selected when adding the product.
To insert a new manufacturer click + Button, the following screen will be displayed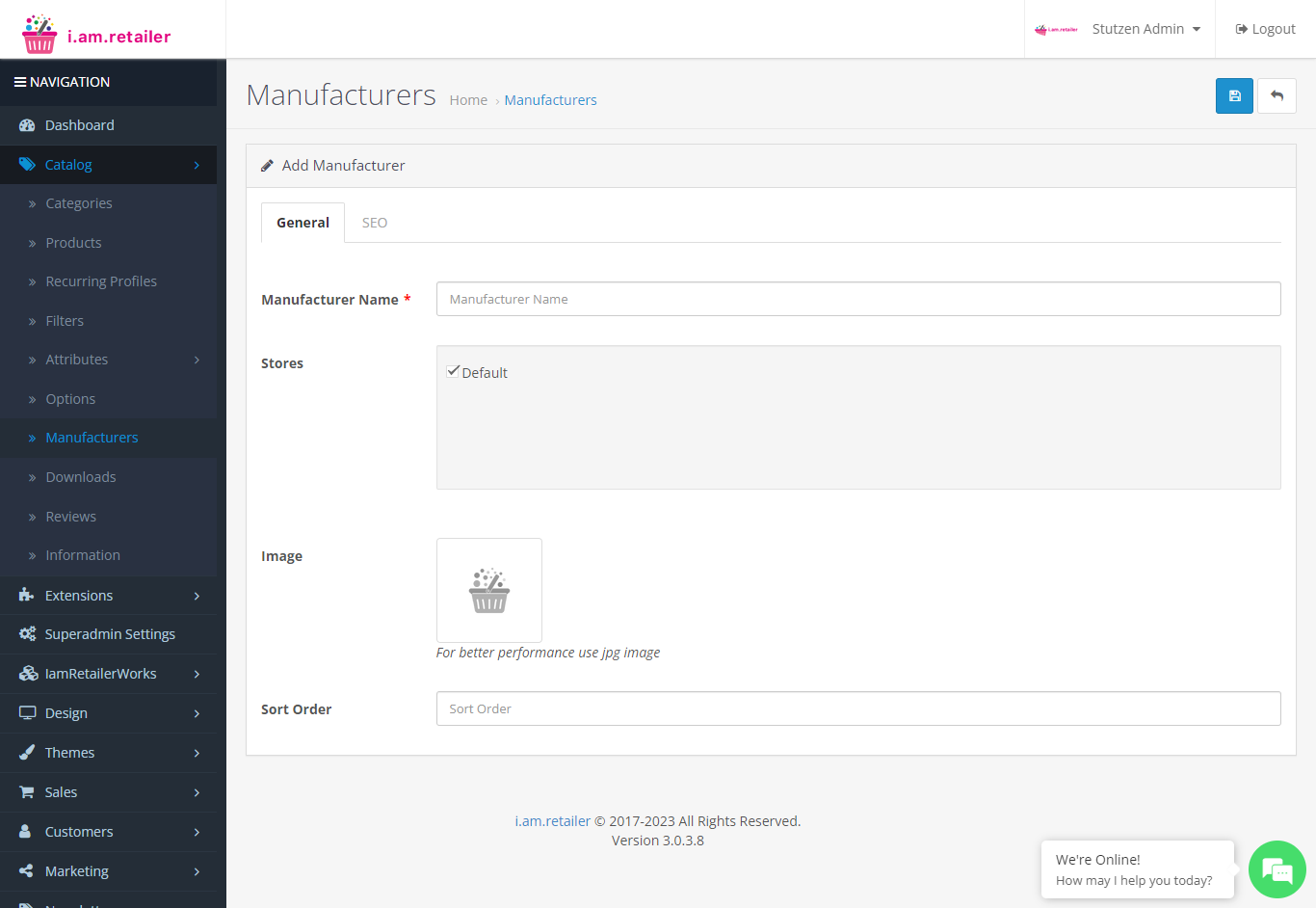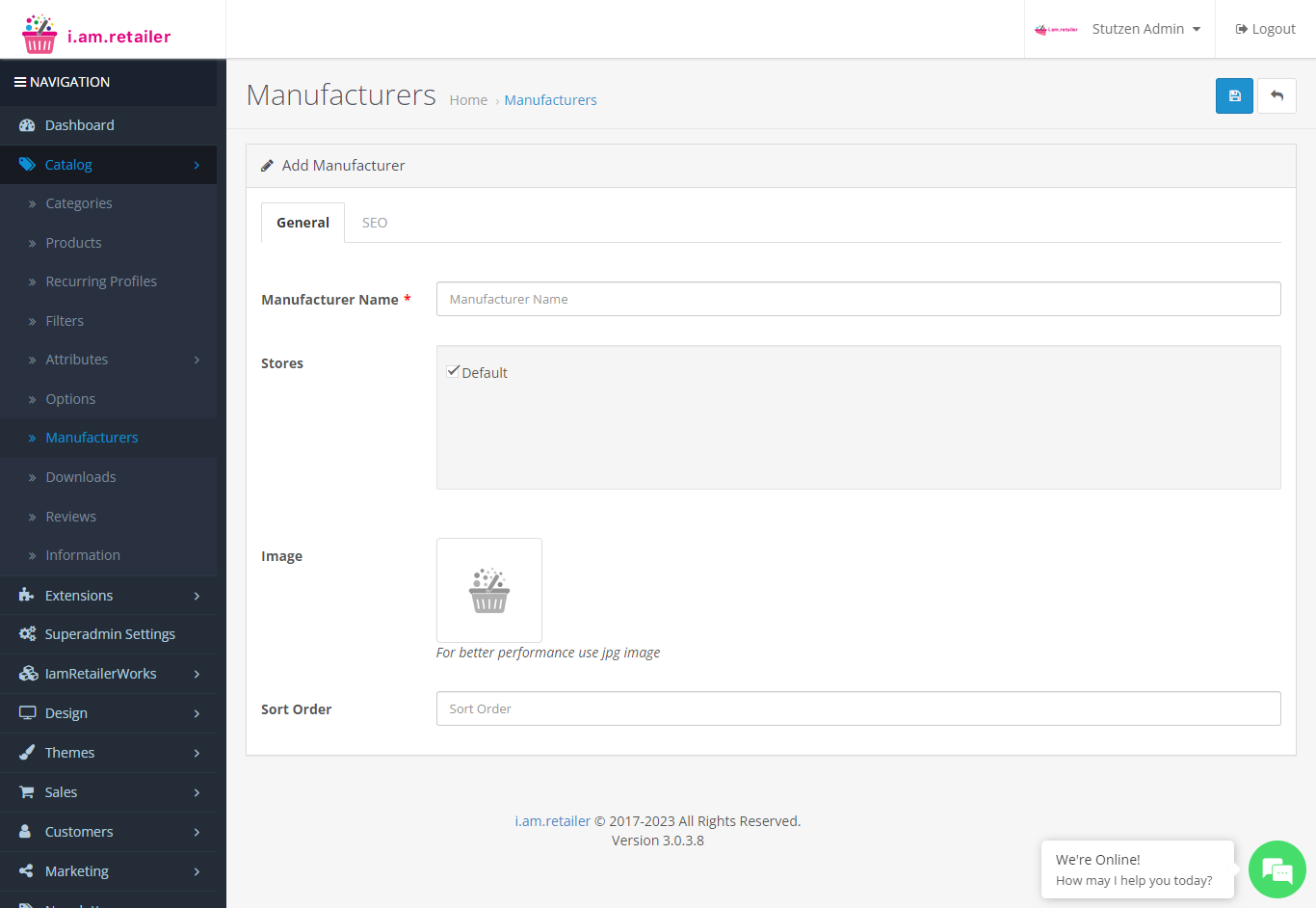 Enter the manufacturer name

Click the save button (others are optional)

To edit existing manufacturers you can locate "Edit" under "Action"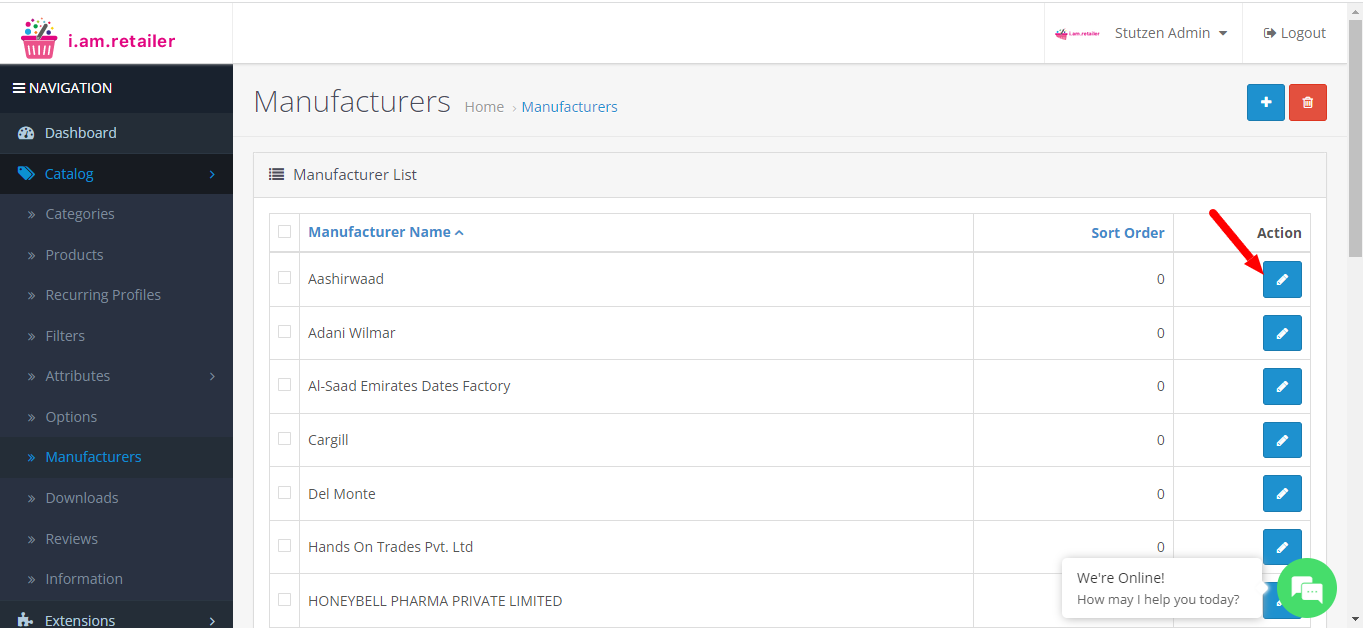 Manufacturers will always need to be assigned to products in the store inventory to affect the storefront.

Let's take a look at how the Manufacturer will display from the front end of your store