Here you can control the minimum total order value and your customer can place the order only when they reach value. Are you excited to see how? then
Let's take a tour by exploring the setup of Minimum order value.


​
Log in to your admin panel and go to
admin > Themes > Minimum Order.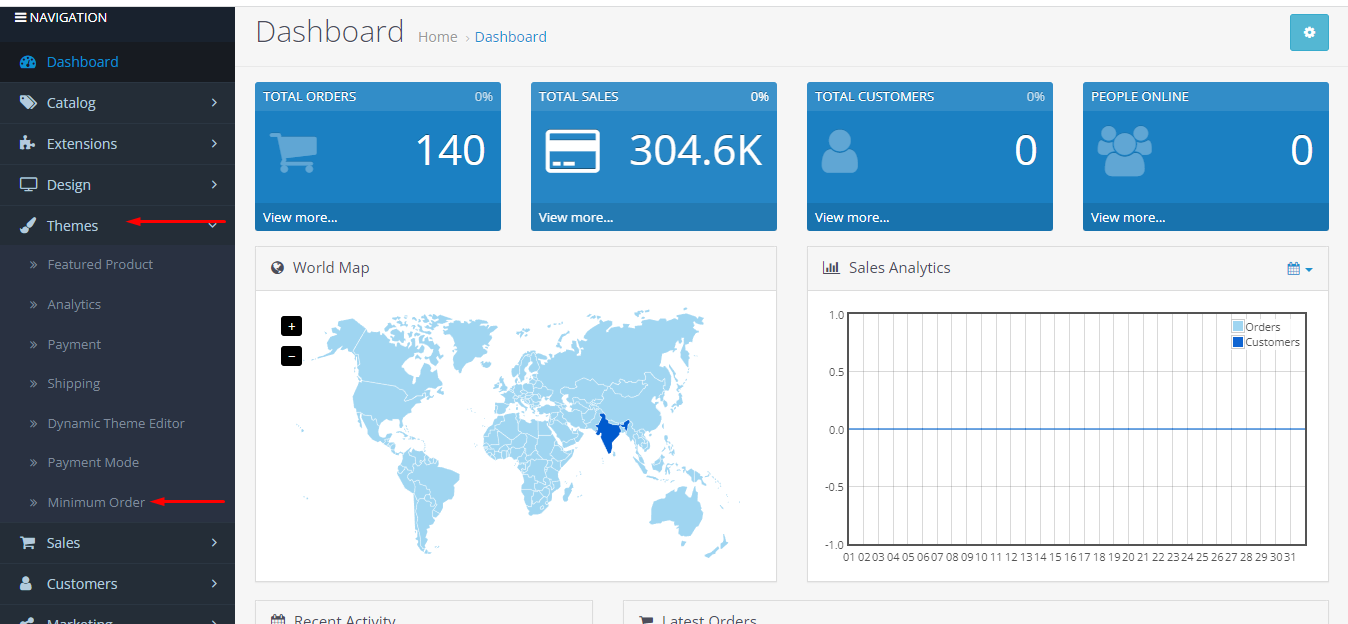 Currency:
Choose the currency tab and enter the amount of minimum restriction.
Total type: It supports two types of total
1. Restrict based on subtotal value (No discount, shipping and vouchers etc included)
2. Restrict based on total value (final value, include shipping, discount, vouchers etc)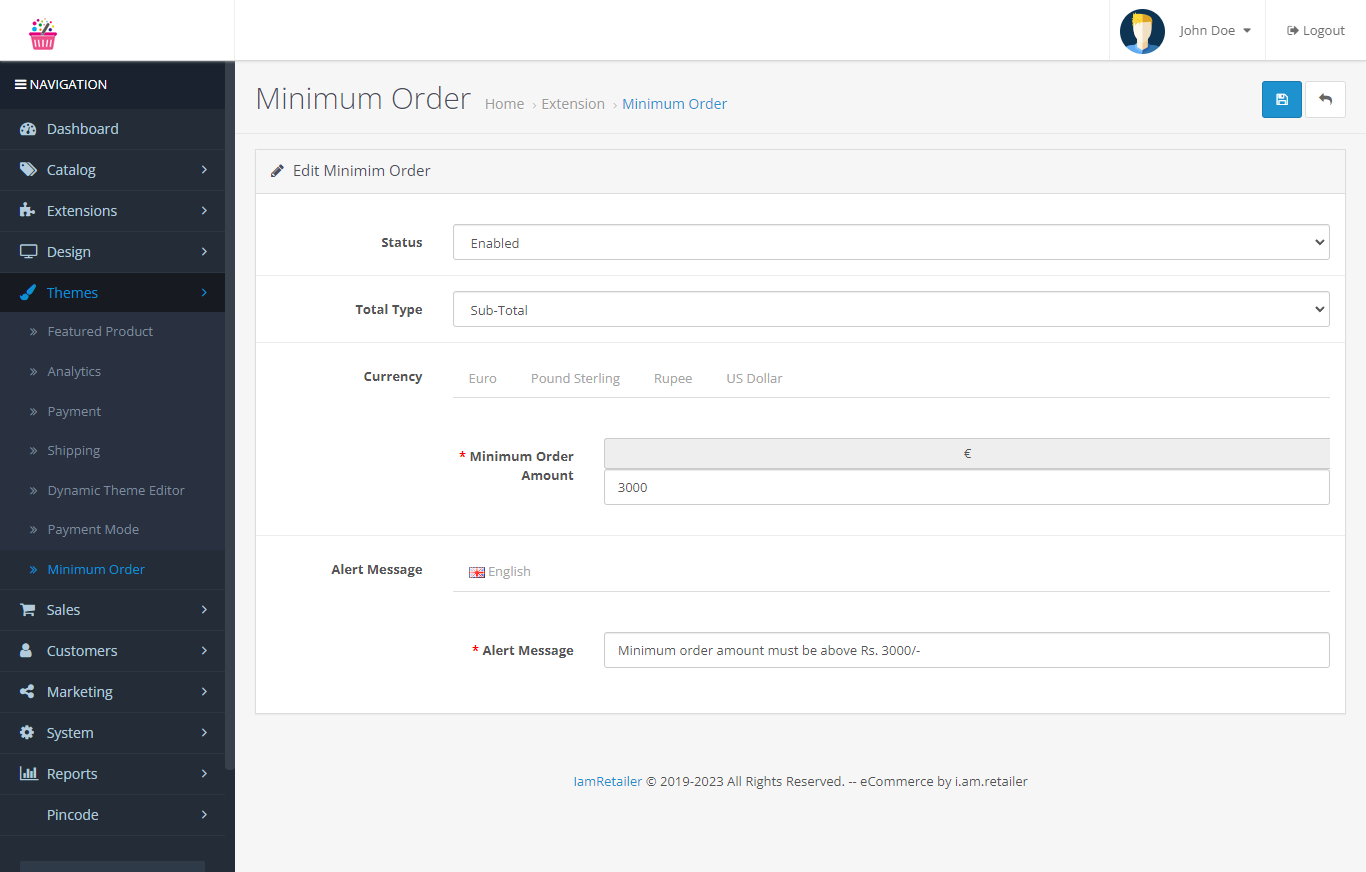 Alert Message:
The message content of the minimum order can be added here and it will show up at the bottom of the cart as like the below screenshot image.
Make sure to
"Enable"
the status and pressing the
'Save'
button in the upper right corner to save the information.
Congratulations !!!
Now your store minimum order value is enabled for your customer, which will help your customers make informed decisions before they make a purchase.