I.AM.RETAILER helps you to display a location by a simple method. Are you excited to see how? then
Let's take a tour by exploring the setup of the Delivery location.

Log in to your admin panel go to A

dmin > Pincode > Location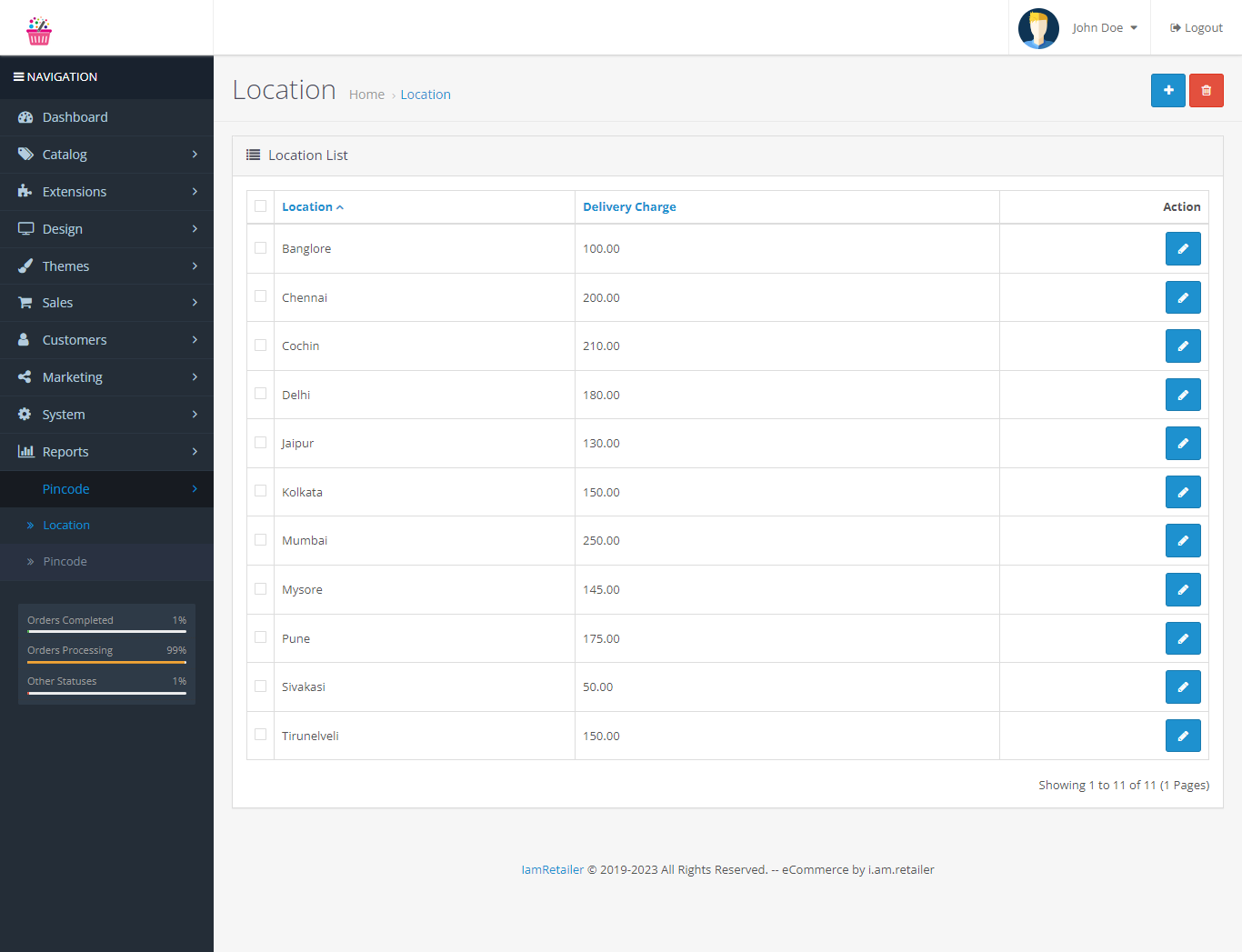 Click the (+) button to add a new location


Let's look at what fields are required to fill.
Location: To add your location name. (eg. Tirunelveli)
Delivery Charge: To fill this location's delivery charge.


The delivery amount will be automatically added to the total cart.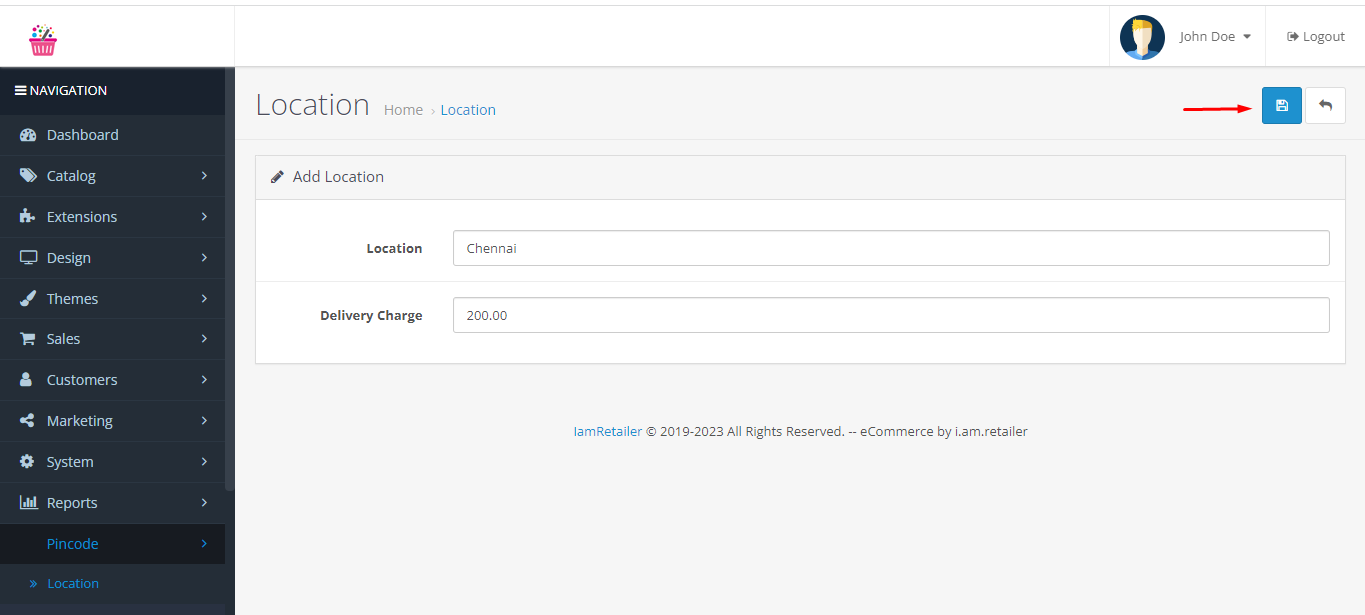 Once the two fields are filled, Make sure to "Enable" the status and pressing the 'Save' button in the upper right corner to save the location.
Let's see how this is displayed to your customer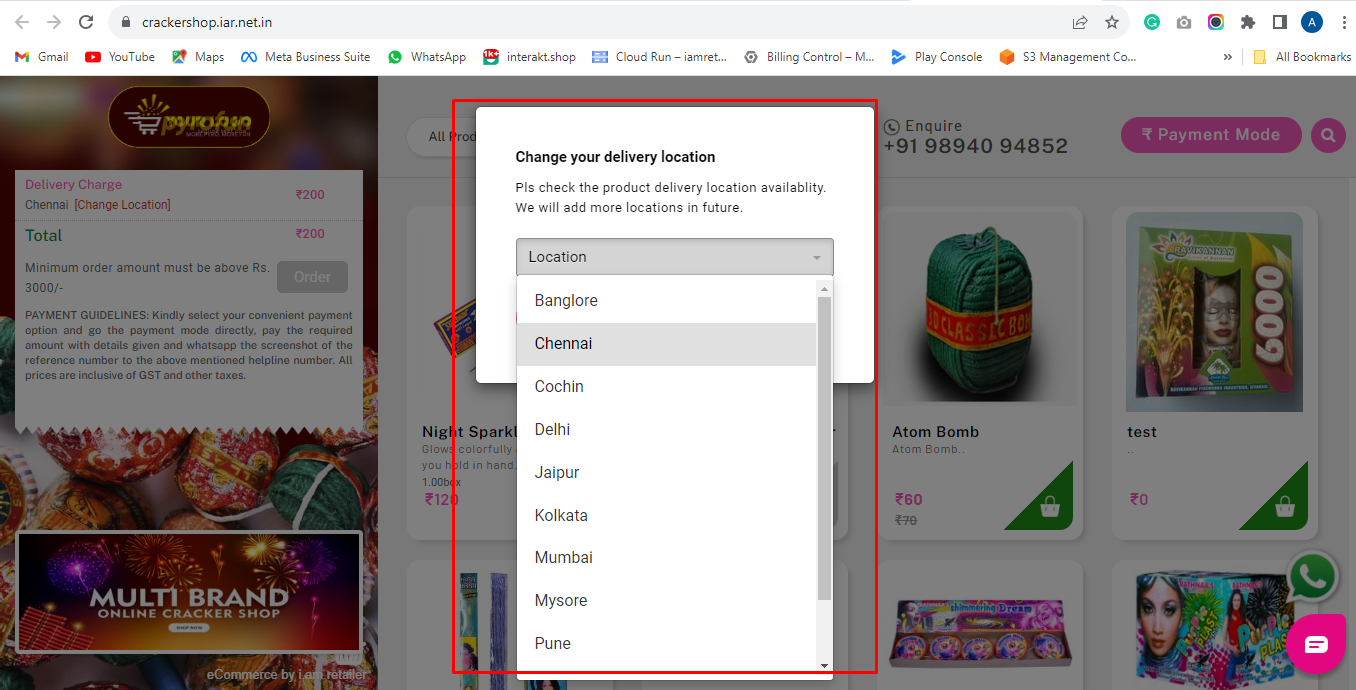 Congratulations !!! Now your store location delivery charge is enabled for your customer, which will help your customers make informed decisions before they make a purchase.